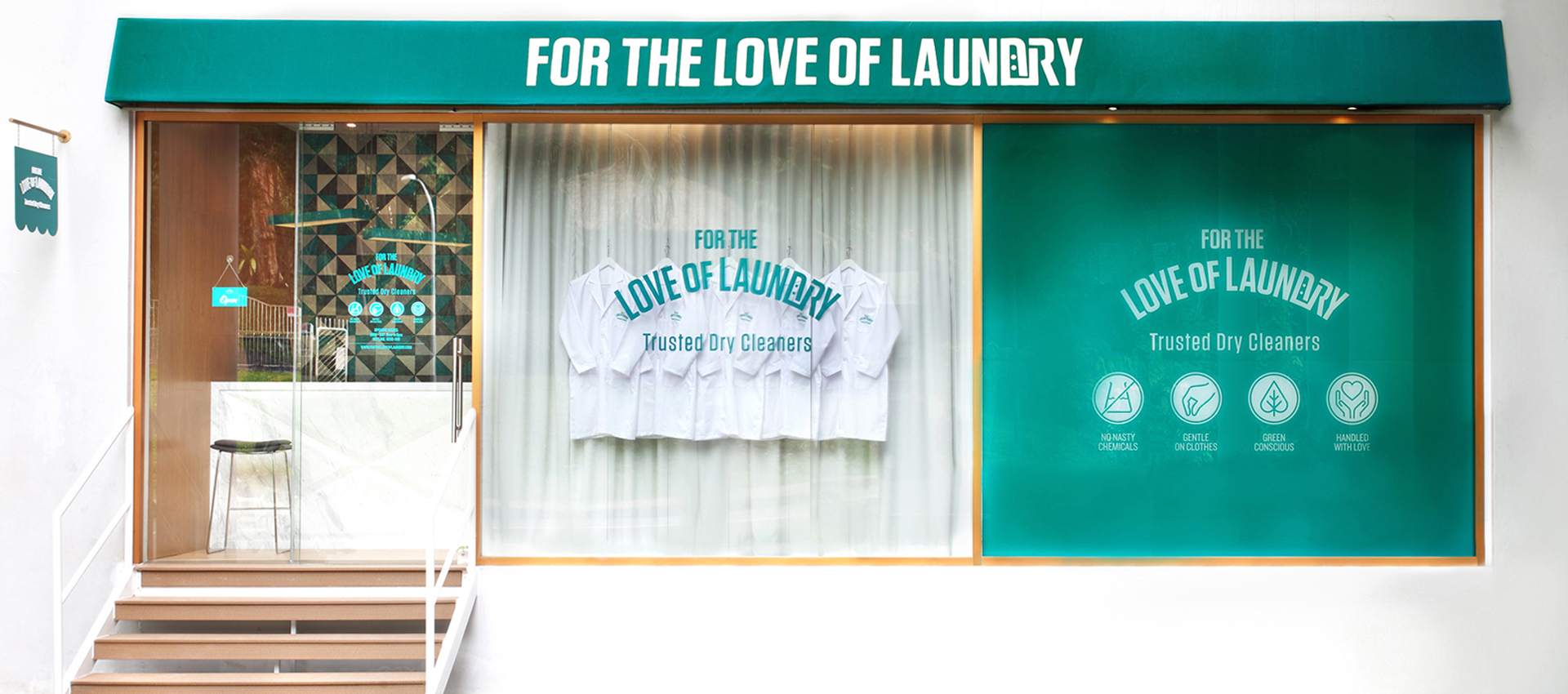 ABOUT US
For the Love of Laundry is the only company in Singapore to clean purely with GreenEarth, a toxin-free technology that is better for you, your clothes and the environment. We use an all-natural liquid silicone that gently rejuvenates the most delicate fabrics, making your clothes feel cleaner, look better and last longer.
Most dry cleaners use a petroleum-based solvent (Perc) which damages clothes over time and also poses severe health and environmental risks. The use of Perc is banned in the state of California and has been classified as a toxic air pollutant and potential carcinogen by the United States Environmental Protection Agency.
Liquid silicone, on the other hand, is a safe all-natural cleaner derived from sand, which gently penetrates fabric to rinse away dirt in a way that neither water nor Perc can. Liquid silicone is non-allergenic and mild enough to rub on your skin. In fact, we're sure you already have, because liquid silicone is the main ingredient commonly found in everyday shampoos and body lotions.
GONNA MAKE A CHANGE
While we may not share the same wardrobe, the Earth belongs to all of us. At For the Love of Laundry, our passion for the environment is matched only by our care for your clothes.
Perc contaminates our air, soil and water; and single-use plastic dry cleaning bags clog our limited landfills. Hence, we use biodegradable plastic carriers, offer the option of reusable garment bags, and encourage you to return our plastic hangers for reuse or recycle.
For every hanger returned, we donate five cents to Cambodian Children's Fund, a charity that strives to help the country's most impoverished kids by delivering education, family support and community development programs into the heart of Cambodia's most impoverished communities.
More on Cambodian Children's Fund Here
1 NASSIM ROAD, #01-05 ∙ i12 KATONG, #01-16 ∙ ASIA SQUARE TOWER 2, 12 MARINA VIEW, #02-21
∙ RV POINT, 233 RIVER VALLEY ROAD, #01-02 ∙ UNITED SQUARE, 101 THOMSON ROAD, #01-18A
1 NASSIM ROAD, #01-05
i12 KATONG, #01-16
ASIA SQUARE TOWER 2, 12 MARINA VIEW, #02-21
RV POINT, 233 RIVER VALLEY ROAD, #01-02
UNITED SQUARE, 101 THOMSON ROAD, #01-18A